This bush is found growing alongside a busy road, near my workplace.

It is a very pretty plant, with pinkish cotton seed-heads. My gut feelings tell me it is one of the sedge plants but I am not totally sure.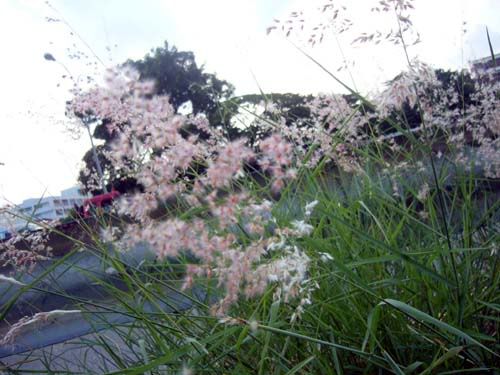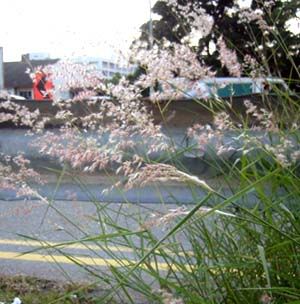 I am not even sure if it is edible. I need to get past the stage where I go "It's edible!" when I see any weed growing in profusion.