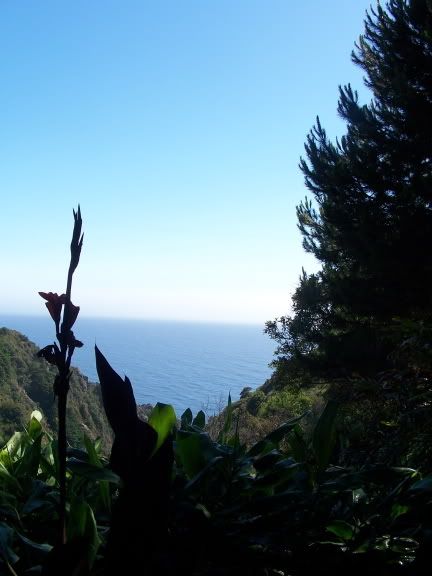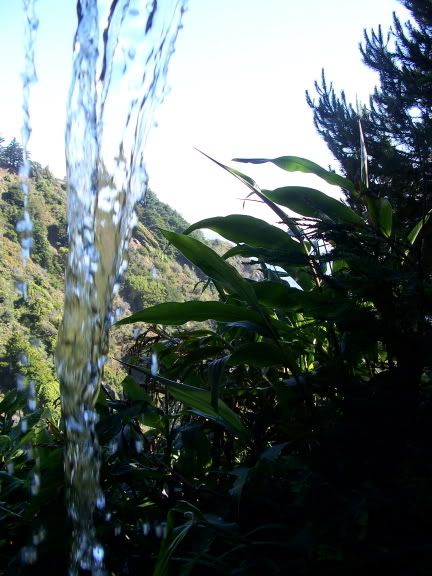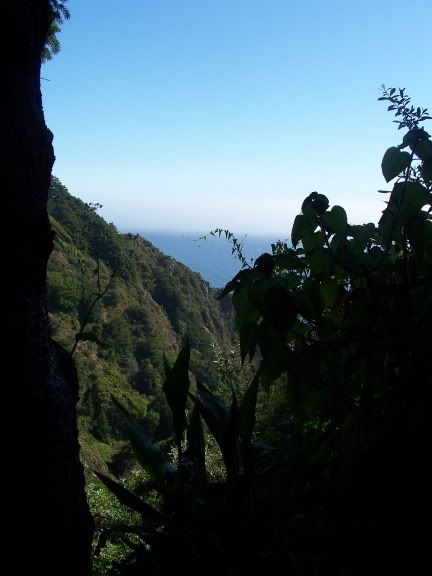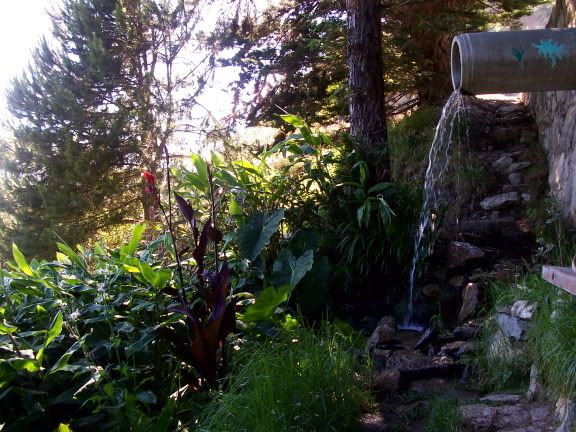 spring water! not runoff! just before the water enters the pipe that extends below the road it exits the granite mountain.
the consistent water supply

this secret garden has been planted by folks who use the spring here as a shower.. locals who live on the land(or road) and surfers who can rinse away the salty sea and cool off after the hot and almost endless hike back up to their trucks.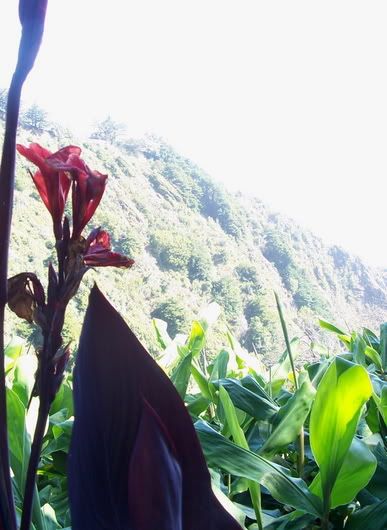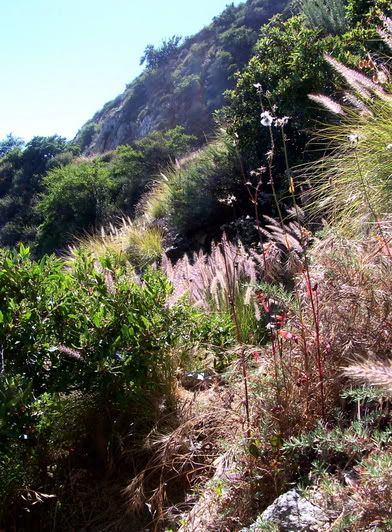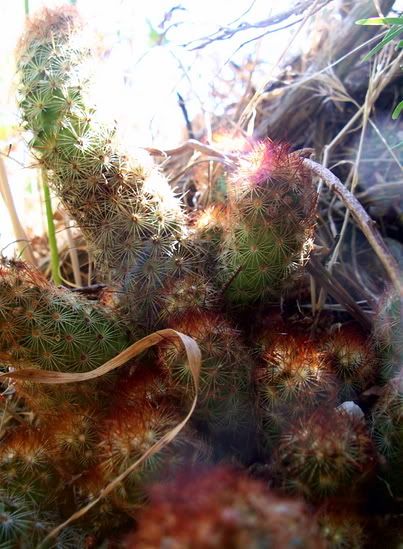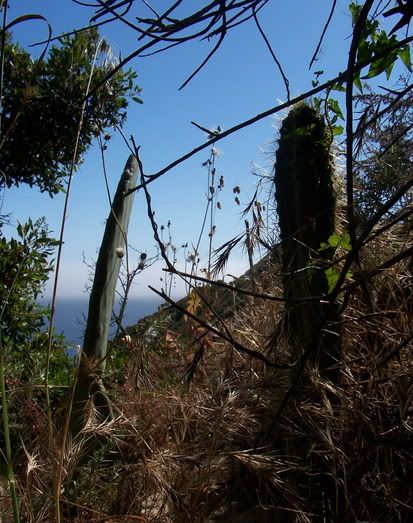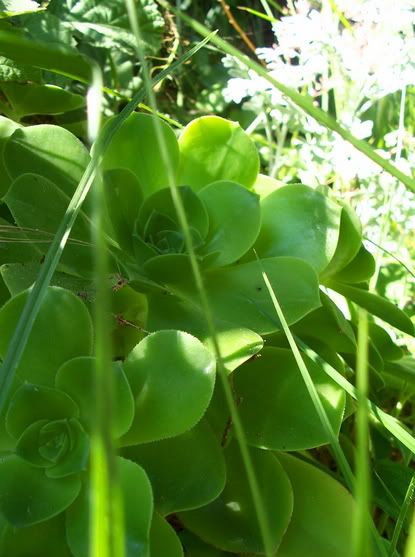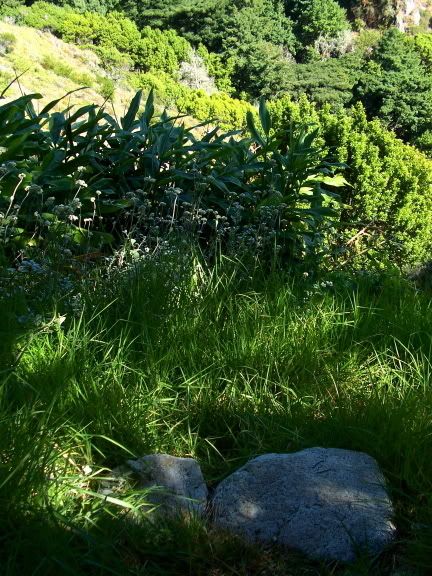 this is also a place to relax and enjoy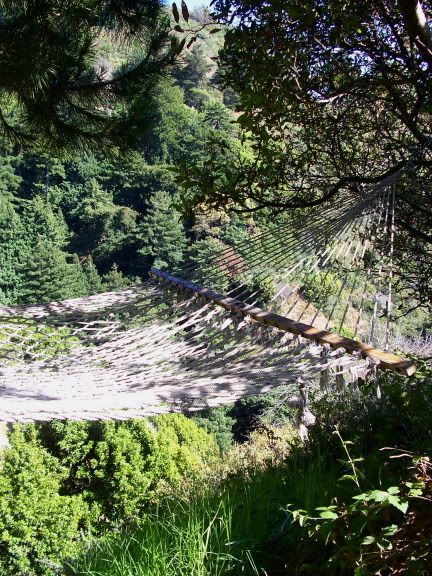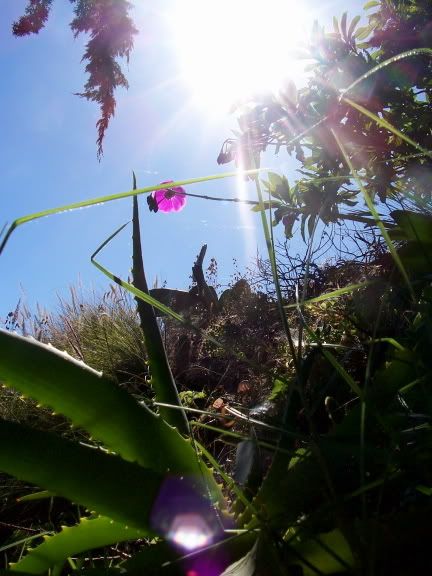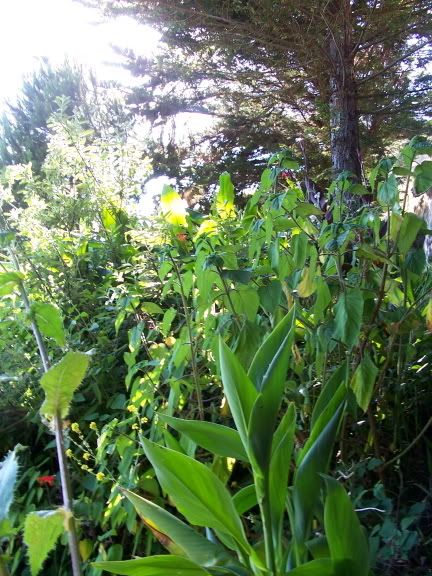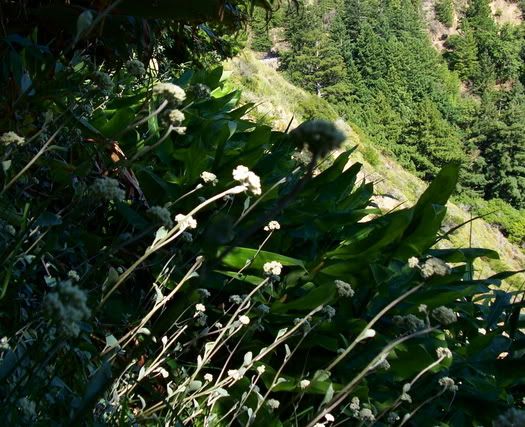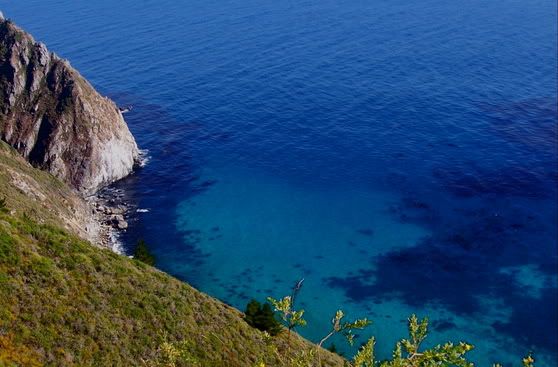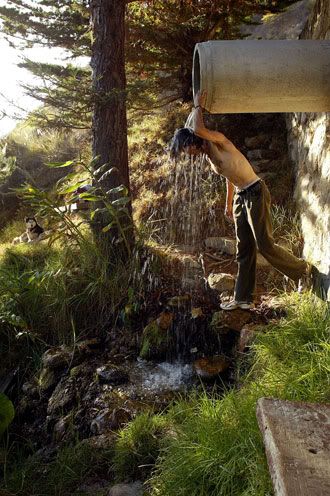 this photo was taken one year ago for monterey's local news paper
this is our friend justin-local character :D-and his dog lightning (far left)

you can see how the shower has developed!






thank you! enjoy your summer!